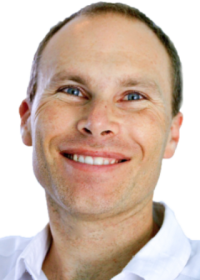 Phil Doley
Physiotherapist and Practice Partner
Hi I'm Phil. I've been around Victor Harbor since 1996 having graduated in 1989 from the Physio school in Adelaide.
Read more
I've worked abroad in Europe, particularly in Germany for several years and then undertook some further studies at University of SA with an orthopaedic focus again in 1996. I spent several years as the physio for the Australian Submarine Corporation prior moving to Victor. I have special interests in areas such as occupational medicine, the pilates exercise and movement approach, cervicogenic (neck related) headache and disorder amongst other areas. Victor Harbor is a great place to work and live and I am fortunate to work with a great team of people. I enjoy getting involved in local clubs and groups including the local sailing club amongst others and I love the outdoors and being near our great coast line and surrounds, whether it be bushwalking, sailing, playing music or spending time with my wife Anke and my now grown up child, Ben.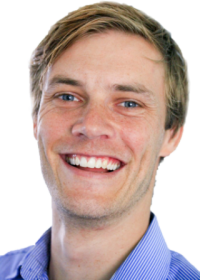 Peter Mueller
Physiotherapist and Practice Partner
Hi I'm Pete. I graduated with a Bachelor of Physiotherapy with Honors in 2001 and then worked in the hospital sector and private practice in Adelaide. 
Read more
After a number of years of working in the city my wife an I decided there must be more to life and were attracted to the coastal lifestyle of Victor Harbor (it seems many new young families are seeing the attraction too). I have a sporting background, cycling professionally at a national and international level,  which has transferred into a passion of sporting injuries and biomechanics. This knowledge of movement patterns and postures has transferred into the treatment of every day injuries to patients of all ages with a particular interest in prevention of reoccurrences.  Moving to the south coast has also brought me back to working in a hospital setting where I  enjoy working in an inpatient role at SCDH treating orthopedic, cardio respiratory, neurological and gerontology patients.  Preventative medicine and promoting active lifestyles is a passion of mine.  There is indisputable evidence for the massive benefit for active healthy lifestyles and getting moving, yet sometimes it is difficult to know where to start, I am passionate to try and help people with this process.
Boyd Fitton
Physiotherapist and Practice Partner
Hi I'm Boyd. I am passionate about helping individuals achieve their goals through physiotherapy.
Read more
I graduated from the University of South Australia in 2010 with a degree in both Physiotherapy and Human Movement. Since I love learning, I continue to keep up to-date with the latest research through post graduate education at Latrobe University. Clinically, I have interest working with hard to fix problems such as persistent pain, tendonopathies (think 'bursitis', 'tendinosis', 'RSI'), and boney stress injuries. Likewise, I love sports rehabilitation and working with kids and those with disabilities. Life before physio, I worked as a personal trainer and strength and conditioning coach so expect some sort of exercise therapy from me. Outside the clinic, I'm a family man with 4 active boys and 1 little girl. I love surfing, basketball and most things that involve being outdoors and movement.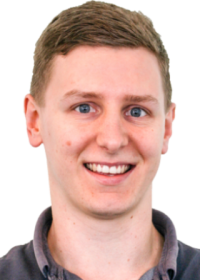 Matthew Dunbar
Physiotherapist
Hi, I'm Matt. I have been practicing at Victor Harbor Physiotherapy since graduating with a Bachelor of Physiotherapy from the University of South Australia in 2013. 
Read more
My areas of interest include strength and conditioning, sporting injury rehabilitation, post-operative rehabilitation of hip, knee, ankle and shoulder procedures, and biomechanical assessment and management of a wide variety of acute and chronic musculoskeletal conditions. I am committed to an evidence-based approach to treatment, with a focus on patient-centered care and a holistic view of health and health outcomes. In my spare time, I have a keen sporting interest, and I am passionate about my volunteer work serving youth and young people across the South Coast.
Cory Stone
Physiotherapist
Hi, I'm Cory. I graduated from the University of South Australia with a Bachelor of Physiotherapy in 2017.
Read more
Throughout my degree, I gained experience in numerous physiotherapy disciplines including musculoskeletal private practice, occupational health and safety, orthopaedics, hydrotherapy, rehabilitation, neurology and paediatrics. In my previous role as an Australian Strength and Conditioning Association coach, I have also worked extensively with the South Australian State U16 & U18 Boys and Girls Basketball Squads in the gym-based environment. As a physiotherapist, I am dedicated to implementing evidence-based treatment approaches that are patient specific, functional and goal-orientated. Additionally, I am very passionate about empowering patient's to gain more normality in their lives through education and active management strategies such as exercise.Clinically, I enjoy working with runners and adolescent sporting populations with overuse lower limb injuries like tendinopathies. When I'm not in the clinic, you'll find me outdoors either running down the beach, playing basketball or jamming on the guitar. I also enjoy my extreme sports like snowboarding and rock climbing.
Natalie Gibbs
Physiotherapist
Hi, I'm Nat. I graduated with a Bachelor of Physiotherapy from the University of South Australia in 2015 and enjoyed travelling in Africa before settling into working life on the Fleurieu.
Read more
I am passionate about helping my clients achieve their goals and getting back to doing what they love. I have completed further training in dry needling and Therapeutic Yoga as well as Women's Health. I enjoy seeing my clients improve through attending my Yoga classes, balance classes and hydrotherapy classes.  I love to keep fit playing AFL and hockey and in my spare time I enjoy sailing, waterskiing, camping, hiking and yoga.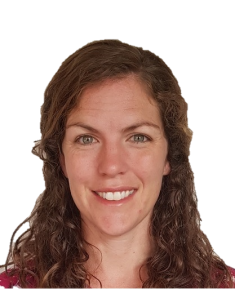 Sarah Fitton
Paediatric Physiotherapist
Hi, I'm Sarah. I graduated from the University of South Australia in 2005 with a Masters of Physiotherapy (GE) after completing a Bachelor of Health Science from the University of Adelaide.
Read more
Throughout my studies and work I have focused on working with children. I have previously worked for Novita Children's Services and the University of South Australia in paediatrics before moving to Victor Harbor in 2011 with my family where I worked at this clinic and privately for the last few years. I am now returning to work at the Victor Harbor Physiotherapy clinic after maternity leave. I love working with children and have a specific interest in working with children with movement difficulties and neuromotor deficits such as developmental delay, cerebral palsy, gross motor and coordination issues, and other neurological and physical conditions. I have a passion for helping kids develop the skills and confidence needed for a healthy, active life. I am an Early Intervention physiotherapist and work with NDIS participants.  I also have an Austswim teacher licence.
I love the South Coast community and lifestyle. In my spare time you will probably find me playing the piano, reading kids books and caring for my own lovely kids.
Declan Osborne
Physiotherapist
Hi, I'm Declan. After graduating with a Bachelors degree of Human Movement and a Masters of Physiotherapy (GE) in 2018, I have returned home to join the team at Victor Harbor Physiotherapy.
Read more
I am passionate about using my knowledge and skills, along with my interpersonal skills to help people have a greater understanding of their body's and achieve their goals. I have gained practical experience through clinical placements, working as a sports trainer for football clubs and volunteering my time at various fundraisers. I have even been lucky enough to work along side physiotherapists at the Rio Olympic and Paralympic Games in 2016.
I am a relatable and easy going person that enjoys making physiotherapy fun. I grew up on a farm on the south coast and love the Victor Harbor lifestyle. I spend my weekends either camping, surfing, rock climbing or restoring old cars.
Emma Browne
Physiotherapist
Hi I'm Emma. I graduated from UniSA with a Bachelor of Physiotherapy in 2016. Following graduation, I worked in an Adelaide based private practice and private hospital.
Read more
This introduced me to a broad range of skills and included working with high level sporting teams and managing rehabilitation programmes after surgery. This gave me some great experience before deciding to make a move down south.
I am passionate about helping people to lead a healthy lifestyle through better movement. In particular, I am interested in running injuries, biomechanics and rehabilitating post-operative orthopaedic conditions.
I love working closely  with clients, setting goals and helping them to understand their condition through education. Teaching patients about their condition is something that I really value, as I believe this leads to better health outcomes.
Most of my spare time is spent at the beach or doing something that involves getting the heart rate up and some fresh air!
Lauren Nitschke
Physiotherapist
Hi, I'm Lauren. I graduated from UniSA in 2019 with a Masters of Physiotherapy (Grad Entry) and previously completed a Bachelor's degree of Human Movement (Sport and Exercise Science).
Read more
 I am excited about starting my career at Victor Harbor Physio after completing my final clinical placement here last year. I am passionate about being able to help my clients return to a happy healthy lifestyle and achieve their goals through physiotherapy. I have completed my dry needling course and have previous experience as a sports trainer with local and regional netball teams as well as other skills gained as a group fitness instructor, all of these which will assist me in giving the best treatment approach possible for my clients. I love to keep active in my downtime playing netball and going for walks with my dog or off on a camping adventure. 
Renee Newman
Remedial Massage Therapist
Helen Bagnell
Practice Manager
Hi, I'm Helen. I joined the team here in November 2017 and I have thoroughly enjoyed getting to meet our wonderful clients and learning all about the behind the scenes workings of our busy practice.
Read more
After graduating business college, I started my working life at the University of South Australia and continued to progress my career there over many years. I have lived locally since 2009 so I feel very fortunate to have now found my new work-family right here at Victor Physio.  My husband and I have two beautiful children who keep me very busy in my spare time. I enjoy being an active member of their school community and sporting groups and sit on many local committees.
Leanne Barnes
Practice Manager
Hi, I'm Leanne and I have been working at Victor Harbor Physiotherapy Clinic since December 2015. 
Read more
I moved to Port Elliot in 2012, I started my life by the sea in Moonta Bay and intend to grow old by the sea in Port Elliot. I spent 4 years travelling overseas when I was 21 spending time on a Kibbutz in Israel, seeing the midnight sun and seeing Russia before the wall came down. I met and married my husband overseas. I have 2 beautiful children and have recently become a very proud grandma. I began my working life as a nurse, working at the old Queen Victoria Hospital, The Queen Elizabeth Hospital and Calvary Hospital. I have also worked in an Industrial Clinic in Adelaide and before moving to Port Elliot I was practice manager to a gynaecologist. I love nothing better than spending time with my family, swimming in Horse Shoe Bay all year round, cooking to feed the sweet eaters at Victor Harbor Physiotherapy Clinic and walking with my camera in hand.
Amanda Todd
Administration
Hi, I'm Amanda and I was lucky enough to join the Victor Physio family in early March 2020. My husband and I moved here in 2016 with our 2 children and quickly fell in love with beautiful seaside town.
Read more
My husband is a primary school teacher and is heavily involved with the local basketball community. Both children are right into their sport, so I am kept busy running around after them. In my down time I enjoy going to the gym, going to the beach and spending time with my family. It has been a pleasure getting to know our staff and regular clients.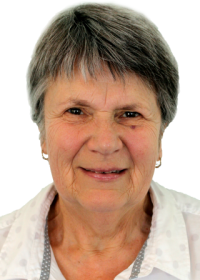 Margaret Hill
Receptionist
Hi I'm Margie. I have been fortunate to have lived in Victor Harbor area all my life. 
Read more
I was brought up on a dairy farm at Back Valley and educated at the Victor Harbor Primary and High Schools. After completing my education, my initial occupation was at Kimber's Pharmacy as a dispensary assistant where I worked for 3 years. I then applied for a receptionist position at Rosemary Warwick's Physiotherapy Clinic, which then became Roger Nunn Physiotherapy Clinic and then progressed to Victor Harbor Physiotherapy Clinic with the current partners Philip Doley, Peter Mueller and Boyd Fitton. It has been exciting to see the practice grow from one practitioner to now seven consulting practitioners. My interests is the love of the outdoors where I like to bike ride, walk and garden. I also enjoy the fun group pilates classes at the clinic which will hopefully keep me more flexible in my old age. I like to get together with friends at our cardmaking workshops, cooking (the physio's enjoy homemade cooking) and of course retail therapy and coffee with friends.
Erica Robertson
Receptionist
Hi I'm Erica. I joined our friendly reception staff in 2008, having a medical reception/admin background. 
Read more
I work part time at the clinic and I love helping and communicating with our clients and assisting them where I can. Married to Chris at Bank SA with 3 grown children, I enjoy caravanning, walking the dog and making crafty things. I enjoy our pilates classes for core strength, flexibility and fun with others.
Beth Walter
Receptionist
Hi, I'm Beth. I was delighted to be chosen to join the reception staff in August 2016. It is a pleasure to be a part of such a friendly and caring group.
Read more
My husband and I moved to Victor Harbor in 2009, and enjoy the wonderful lifestyle Victor Harbor has to offer. I love the sea, joining the Port Elliot Surf Lifesaving Club and a local women's surfing group. Pilates is also one of my interests which I have enjoyed and continue to do at the Clinic.
Leonie Cox
Receptionist
Hi, I'm Leonie. I joined the lovely staff at Victor Physio in late 2017. I've really enjoyed the camaraderie and friendliness of my co-workers and getting to know our clients has been a delight.
Read more
Having grown up on a farm on Yorke Peninsula, I relish the country feel of Victor Harbor and wouldn't live anywhere else.  My husband is a local builder and Rotarian and we have 2 gorgeous children.  With previous jobs including being a Policewoman, Bank Teller, Sales Rep and Company Secretary, working here at Victor Physio rounds off a fun working life.
Victor Harbor Physiotherapy accepts all private health providers, with our preferred providers being Health Partners and Bupa.