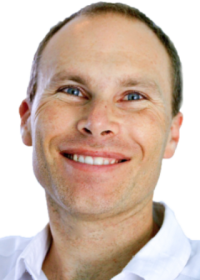 Phil Doley
Physiotherapist and Practice Partner
Hi I'm Phil. I've been around Victor Harbor since 1996 having graduated in 1989 from the Physio school in Adelaide.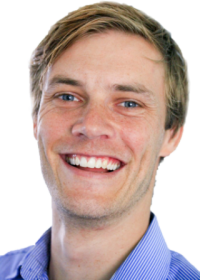 Peter Mueller
Physiotherapist and Practice Partner
Hi I'm Pete. I graduated with a Bachelor of Physiotherapy with Honors in 2001 and then worked in the hospital sector and private practice in Adelaide
Read more
After a number of years of working in the city my wife an I decided there must be more to life and were attracted to the coastal lifestyle of Victor Harbor (it seems many new young families are seeing the attraction too). I have a sporting background, cycling professionally at a national and international level,  which has transferred into a passion of sporting injuries and biomechanics. This knowledge of movement patterns and postures has transferred into the treatment of every day injuries to patients of all ages with a particular interest in prevention of reoccurrences.  Moving to the south coast has also brought me back to working in a hospital setting where I  enjoy working in an inpatient role at SCDH treating orthopedic, cardio respiratory, neurological and gerontology patients.  Preventative medicine and promoting active lifestyles is a passion of mine.  There is indisputable evidence for the massive benefit for active healthy lifestyles and getting moving, yet sometimes it is difficult to know where to start, I am passionate to try and help people with this process.
Boyd Fitton
Physiotherapist and Practice Partner
Hi I'm Boyd. I am passionate about helping individuals achieve their goals through physiotherapy.
Read more
I graduated from the University of South Australia in 2010 with a degree in both Physiotherapy and Human Movement. Since I love learning, I continue to keep up to-date with the latest research through post graduate education at Latrobe University. Clinically, I have interest working with hard to fix problems such as persistent pain, tendonopathies (think 'bursitis', 'tendinosis', 'RSI'), and boney stress injuries. Likewise, I love sports rehabilitation and working with kids and those with disabilities. Life before physio, I worked as a personal trainer and strength and conditioning coach so expect some sort of exercise therapy from me. Outside the clinic, I'm a family man with 4 active boys and 1 little girl. I love surfing, basketball and most things that involve being outdoors and movement.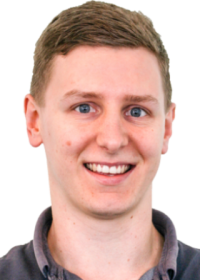 Matthew Dunbar
Physiotherapist
Hi, I'm Matt. I have been practicing at Victor Harbor Physiotherapy since graduating with a Bachelor of Physiotherapy from the University of South Australia in 2013. 
Read more
My areas of interest include strength and conditioning, sporting injury rehabilitation, post-operative rehabilitation of hip, knee, ankle and shoulder procedures, and biomechanical assessment and management of a wide variety of acute and chronic musculoskeletal conditions. I am committed to an evidence-based approach to treatment, with a focus on patient-centered care and a holistic view of health and health outcomes. In my spare time, I have a keen sporting interest, and I am passionate about my volunteer work serving youth and young people across the South Coast.
Cory Stone
Physiotherapist
Hi, I'm Cory. I graduated from the University of South Australia with a Bachelor of Physiotherapy in 2017.
Read more
Throughout my degree, I gained experience in numerous physiotherapy disciplines including musculoskeletal private practice, occupational health and safety, orthopaedics, hydrotherapy, rehabilitation, neurology and paediatrics. In my previous role as an Australian Strength and Conditioning Association coach, I have also worked extensively with the South Australian State U16 & U18 Boys and Girls Basketball Squads in the gym-based environment. As a physiotherapist, I am dedicated to implementing evidence-based treatment approaches that are patient specific, functional and goal-orientated. Additionally, I am very passionate about empowering patient's to gain more normality in their lives through education and active management strategies such as exercise.Clinically, I enjoy working with runners and adolescent sporting populations with overuse lower limb injuries like tendinopathies. When I'm not in the clinic, you'll find me outdoors either running down the beach, playing basketball or jamming on the guitar. I also enjoy my extreme sports like snowboarding and rock climbing.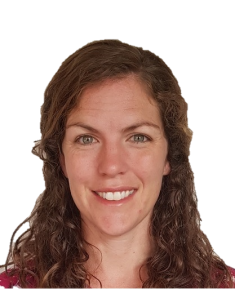 Sarah Fitton
Paediatric Physiotherapist
Hi, I'm Sarah. I graduated from the University of South Australia in 2005 with a Masters of Physiotherapy (GE) after completing a Bachelor of Health Science from the University of Adelaide.
Read more
Throughout my studies and work I have focused on working with children. I have previously worked for Novita Children's Services and the University of South Australia in paediatrics before moving to Victor Harbor in 2011 with my family where I worked at this clinic and privately for the last few years. I am now returning to work at the Victor Harbor Physiotherapy clinic after maternity leave. I love working with children and have a specific interest in working with children with movement difficulties and neuromotor deficits such as developmental delay, cerebral palsy, gross motor and coordination issues, and other neurological and physical conditions. I have a passion for helping kids develop the skills and confidence needed for a healthy, active life. I am an Early Intervention physiotherapist and work with NDIS participants.  I also have an Austswim teacher licence.
I love the South Coast community and lifestyle. In my spare time you will probably find me playing the piano, reading kids books and caring for my own lovely kids.
Jenny Messenger
Physiotherapist
Hi, I'm Jenny. I have recently moved down to beautiful Victor Harbor to live. I am originally from Adelaide and my 4 adult children still live up in town.
Read more
 I am excited to be a new member of the friendly Victor Harbor Physio team, and look forward to helping the people of Victor with their issues requiring physiotherapy input. I enjoy assisting clients with everyday musculoskeletal problems, and my philosophy is to take a personal and individually tailored approach to achieving health and wellness again. Prior to studying physiotherapy, I studied a PhD in neuroscience, and as a physio I have developed a particular interest in neurological issues and assisting in pain management. I have a strong sporting background, notably in swimming and golf, and I understand the frustrations of injury and the hurdles faced in returning to play and to competition. I have been working in Aged Care for many years, and have considerable experience with the musculoskeletal issues that we all face as we get older. I look forward to helping all of my clients reach their rehabilitation goals following injury, surgery or general loss of strength and fitness through the ageing process
Katerina Lebedeva
Physiotherapist
Hi, I'm Kat. I graduated with  Bachelor of Physiotherapy in 2020 from UniSA.
Read more
I have a background in community development and disability support and I love working with people from all walks of life. I have a particular interest in chronic pain, falls prevention and rehabilitation of neurological conditions. I also practice yoga and mindfulness outside of the clinic, and I am a passionate beginner in several martial arts. I love using a holistic approach to help people achieve their health and lifestyle goals.
Helen Bagnell
Practice Manager
Hi, I'm Helen. I joined the team here in November 2017 and I have thoroughly enjoyed getting to meet our wonderful clients and learning all about the behind the scenes workings of our busy practice.
Read more
After graduating business college, I started my working life at the University of South Australia and continued to progress my career there over many years. I have lived locally since 2009 so I feel very fortunate to have now found my new work-family right here at Victor Physio.  My husband and I have two beautiful children who keep me very busy in my spare time. I enjoy being an active member of their school community and sporting groups and sit on many local committees.
Amanda Todd
Practice Administrator
Hi, I'm Amanda and I was fortunate enough to start working with the Victor Physio team in early March 2020.
Read more
. I have loved getting to know our wonderful clients and ever growing team, and have really enjoyed all the challenges this position brings. My family and I moved to Victor Harbor 5 years ago and have absolutely loved being a part of this amazing community. My husband is a local primary school teacher and basketball coordinator. We have 2 children that keep us extremely busy. In my spare time I love nothing more than exploring the Fleurieu and spending time at the beach
Margaret Hill
Reception
Hi, I'm Marg. I have worked in the practice since 1974, initally with Rosemary Warwick the founder of the Physiotherapy Clinic.
Leonie Cox
Receptionist
Hi, I'm Leonie. I joined the lovely staff at Victor Physio in late 2017. I've really enjoyed the camaraderie and friendliness of my co-workers and getting to know our clients has been a delight.
Read more
Having grown up on a farm on Yorke Peninsula, I relish the country feel of Victor Harbor and wouldn't live anywhere else.  My husband is a local builder and Rotarian and we have 2 gorgeous children.  With previous jobs including being a Policewoman, Bank Teller, Sales Rep and Company Secretary, working here at Victor Physio rounds off a fun working life.