Recover
verb  | 
re·cov·er  | 
\ri-ˈkə-vər\
: to become healthy after an illness or injury : to return to normal health
: to return to a normal state after a period of difficulty
: to get (something, such as an ability or feeling) again
Life often results in the unexpected. We all have times when we may need to recover from an injury or illness. At Victor Harbor Physiotherapy Clinic, we have friendly, compassionate Physiotherapists to help you through the process. Your first session will involve a thorough assessment to ensure we understand the source of your problem, identify any other factors that might be contributing to your problem, and make a plan to start you on the path to recovery. We want to guide you through recovery and help you return a stronger, better version of yourself.
Rehab
verb
|  re·ha·bil·i·tate  | 
\ˌrē-ə-ˈbi-lə-ˌtāt, ˌrē-hə-\
: to bring (someone or something) back to a normal, healthy condition after an illness, injury, etc
: to bring (someone or something) back to a good condition
Once we understand your problem and have identified the factors that might be contributing, we will start your rehabilitation plan. This may involve getting your joints moving better, muscles stronger, and your tissues healthier. Our aim is to get you back doing the things you love as soon as possible.
Prevent
verb  | 
pre·vent  | 
\pri-ˈvent\
: to stop (something) from happening or existing
: to modify (someone or something) positively in order to avoid illness or injury, or minimise future harm
At Victor Harbor Physiotherapy, we want to leave you a better, stronger more knowledgeable version of yourself equip to avoid or minimise future injuries. As the old adage states "prevention is better than cure". We want to help our community move better and more often, making them stronger and resilient to injury.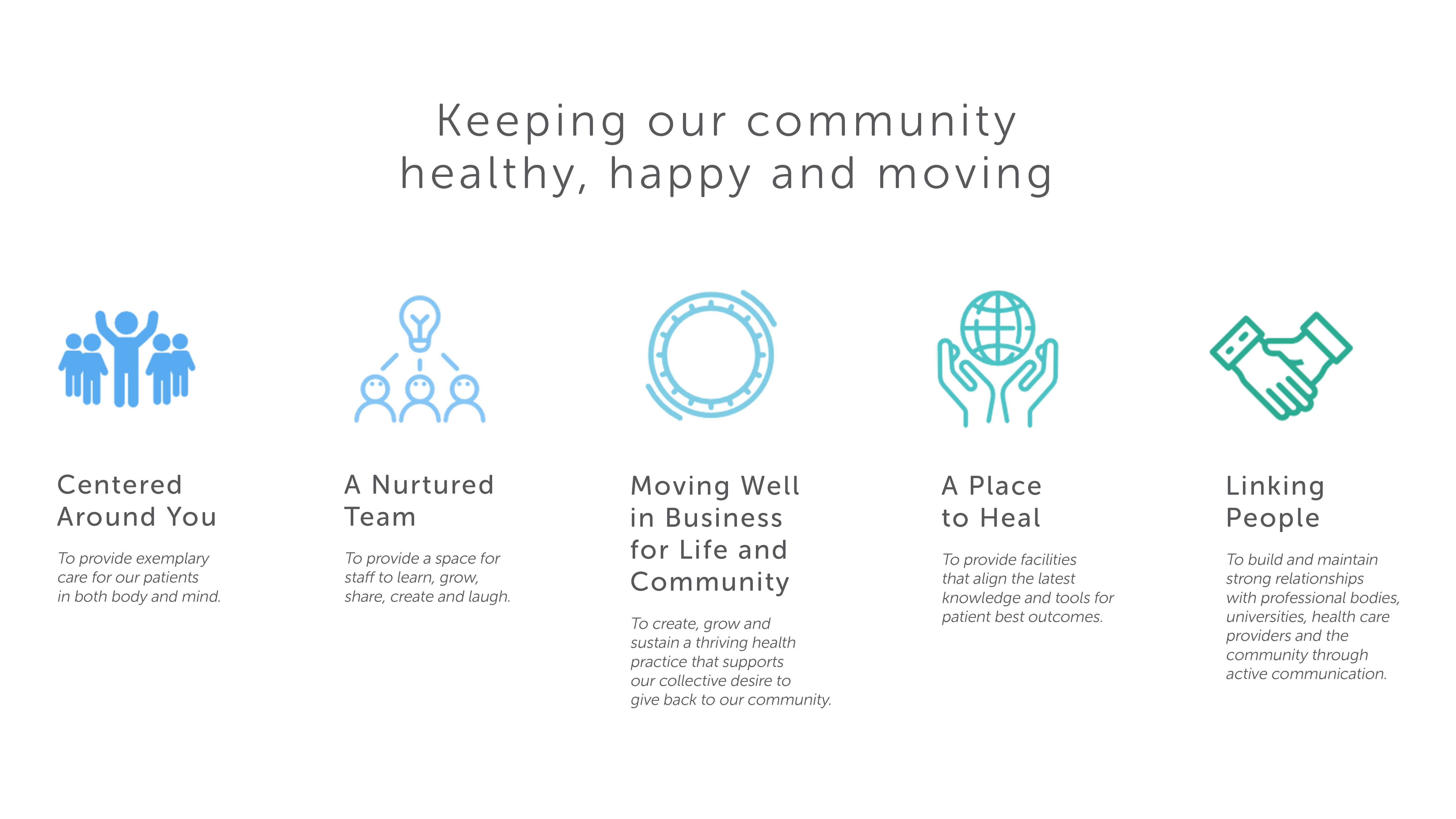 Make an appointment today!
Use the button below to make an online booking, alternatively give us a call and start on the road to recovery.
Victor Harbor Physiotherapy accepts all private health funds. We are preferred providers for Bupa, Health Partners and NIB.