1960's
Established in the late 1960's, Rosemary Warwick first established Victor Harbor Physiotherapy Clinic originally located closer to the city centre, but soon moved to the current location at 17 Victoria Street.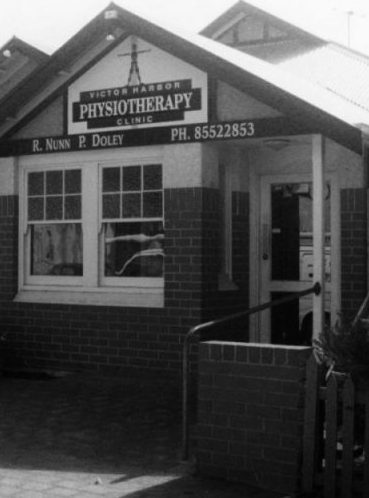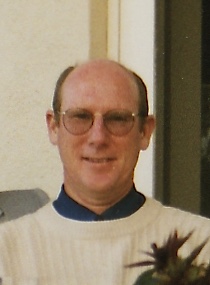 1977
Rosemary sold the business to Roger Nunn in 1977 and he worked as a sole operator for a number of years outreaching services to Goolwa and Yankallilla early on.
1980's
During the early 80's he upgraded the clinic to have a formal waiting room at the front and to extend into the residential premises that was still occupied in the rear for several years up until this point.
He employed several physiotherapists as the clinic allowed more space – in total 3 rooms all divided into 2 via solid dividers and housed an old traction table that moved via dowel rods and was applied with tie lacing and canvas – quite an effort to apply. The neck traction unit was a manual pulley system off the wall of another room. Now part of the museum.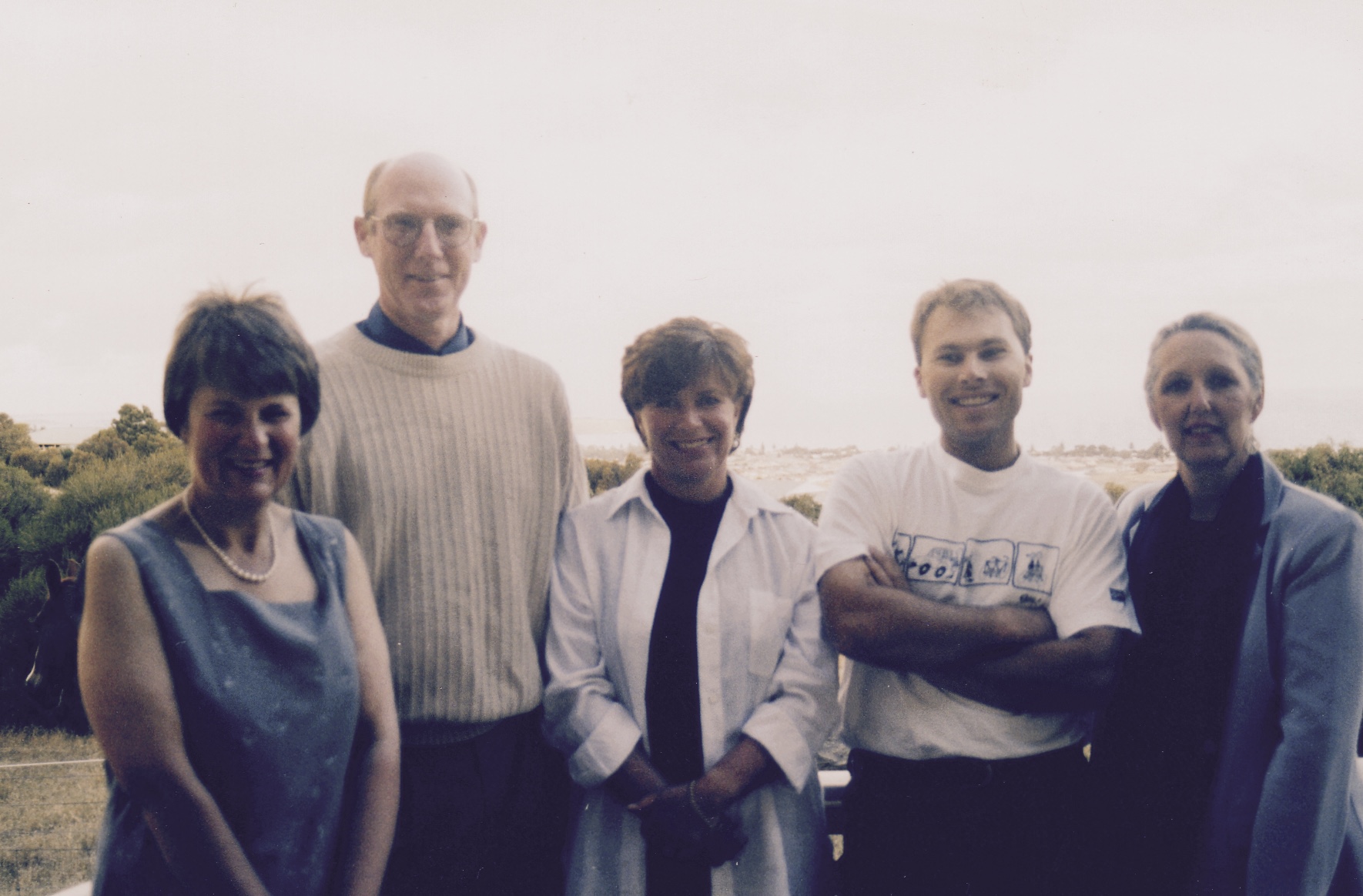 1996
In 1996 Phil began working there and joined as a partner several years later. Marg Hill continued to run the reception desk (pictured left) with efficiency, having begun back with Rosemary.
1998-2004
By 1998 we added an IT system and grew to between 3-4 therapists as the clinic became a little crowded. Caroline Crawford spent many years working along side Roger and can now be found at Ross Robbie Memorial Community Centre.
In 2004 we opened the extension that we know as our clinic now with the current colour scheme designed by Anne Nunn, Roger's wife and practice manager at the time.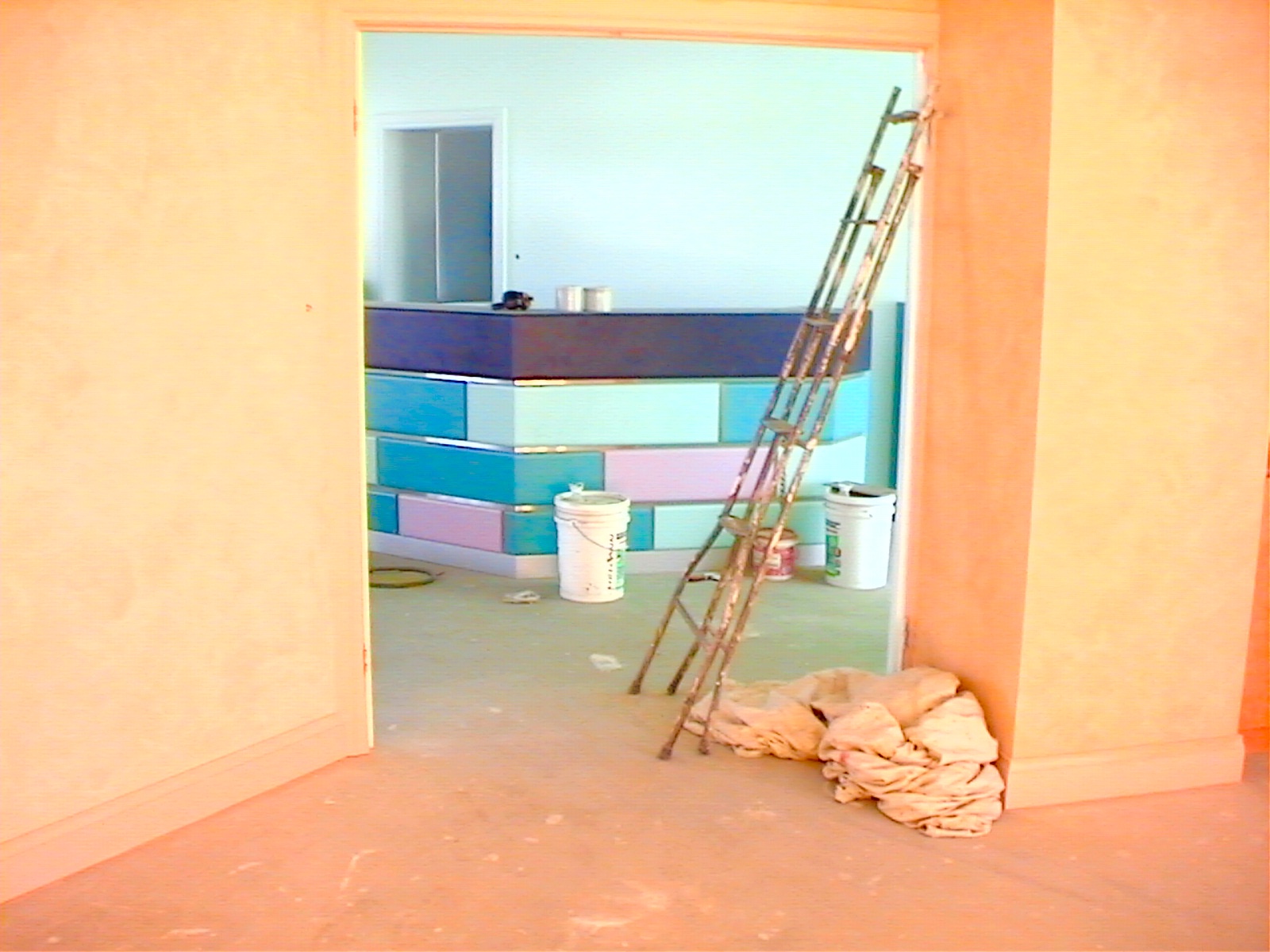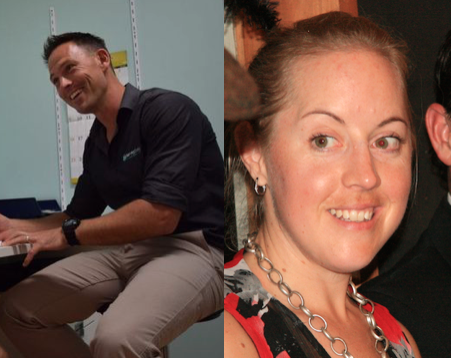 2004 – 2010
In between the clinic has been joined by 2 other partners – Dwayne Kempster that now heads up a clinic in Hervey Bay QLD and Julianne Boerth that is now living in Aukland NZ.
2010 – 2016
Peter  joined the clinic in 2010 and Boyd in 2014 having returned from a clinical roster with us back in his second year university.
We have gradually grown and expanded our services to now housing 7 physiotherapists and 5 support staff here at 2016.